🔻SPINS PROGRAM WAITLIST IS NOW OPEN🔻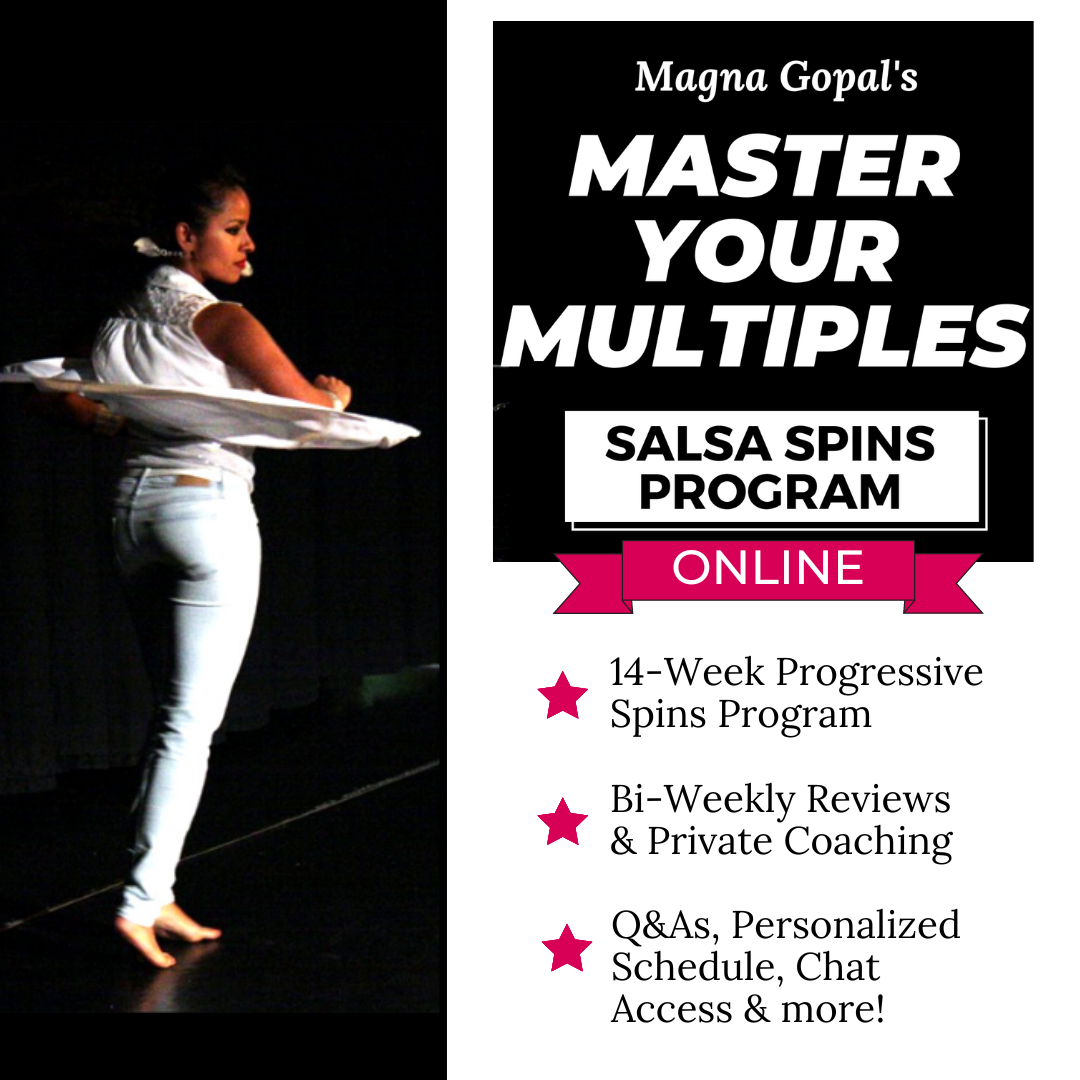 Are you ready to take your salsa spins to the next level and master your multiple spins?


In this 14-week program, you will learn everything about solo axis spins including the fundamentals of body positioning, preparations & spotting as they apply to single spins, double spins, triple spins & MORE!

Don't miss out!
Limited Availability.