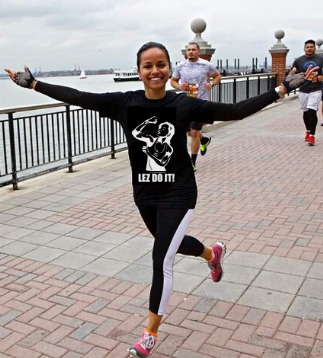 As a dancer, fitness has always been important to me. We often assume that dance is enough of a fitness regimen, but the truth is, due to repeated movements, dance tends to favor certain muscle groups over others.
Adding a complementary fitness routine allows you to maintain balance in your body and makes it easier to execute your dance moves. The gym was my answer to training that balance, but COVID and quarantine shut everything down.
QFit was created out of a desire to stay fit and flexible, despite quarantine restrictions and closures. It has since evolved into a balanced exercise routine of functional movement training that strengthens, tones, and stretches the entire body. Best of all, it can be done in a small confined space, with or without equipment. All you need is a mat. We can improvise the rest!


WITH QFIT 60 YOU...
💪 Get a great sweat
💪 Improve your range & mobility
💪 Increase your flexibility
💪 Feel stronger
💪 Stay physically active
💪 Have a solid day-to-day fitness routine that can be adjusted to your schedule
💪 Get access to the amazing QFit Crew Facebook Group — a supportive, motivated, and inspiring community that can help keep you accountable to your goals.

WE SWEAT TOGETHER!

If you sometimes lack motivation, you're not alone. QFit live workout replays and tutorials not only provide you with challenging exercises and breakdowns, but you'll also have me motivating and doing the entire workout WITH you.

QFit is not one of those workout programs where a coach appears prim and proper throughout the workout or just sits there telling you what to do. I am in the arena with you! I might start out looking presentable, but by the end of the workout, I am often drenched in a puddle of sweat, just like YOU! With QFit you can enjoy a challenging and rewarding workout and sweat without any judgment or need to meet some impossible standard.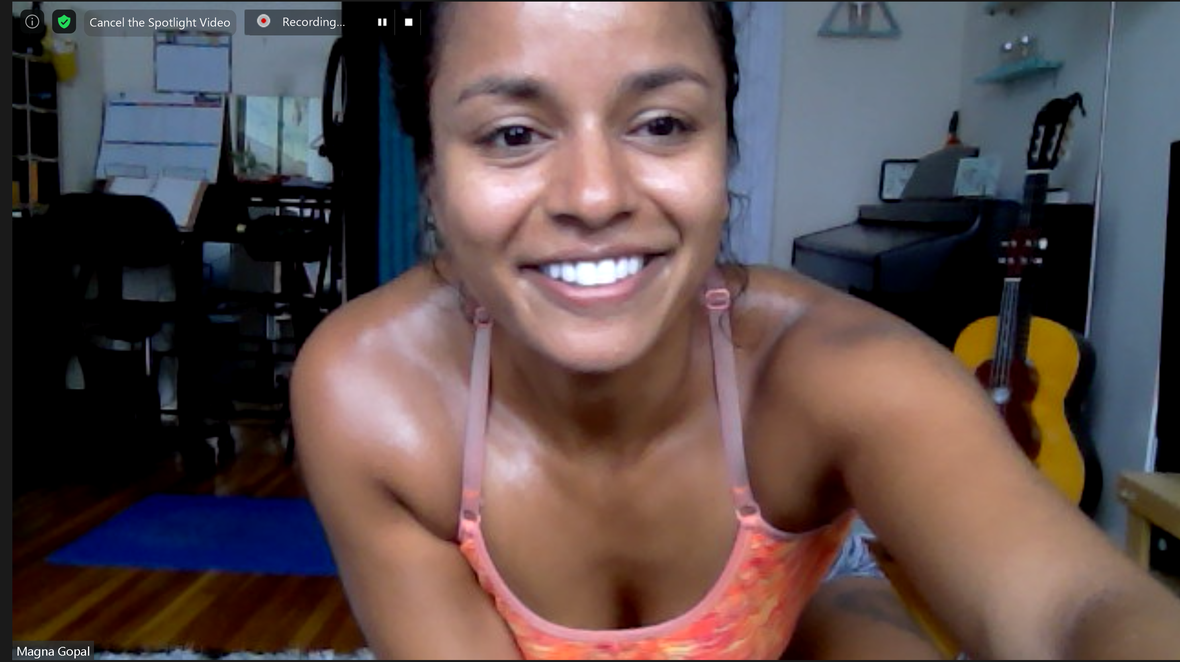 PLANNING YOUR WORKOUTS
This EXACT program kept me physically, and mentally, fit, flexible, adaptable, and resilient through Quarantine and I continue to workout with these replays today.

With 60 days of live workout replays, you can easily choose the number of days you want to dedicate to accommodate your schedule and availability.

As you continue your membership, you will gain access to more workouts over time. As many of the workouts will challenge your body, I recommend repeating them over the course of a week to develop the awareness, control, and proper form for the movements.

You're always welcome to mix and match your workouts as well. This membership gives you the freedom to workout as often as you like and adjust your workouts to match your fitness goals.

WORKOUTS INCLUDE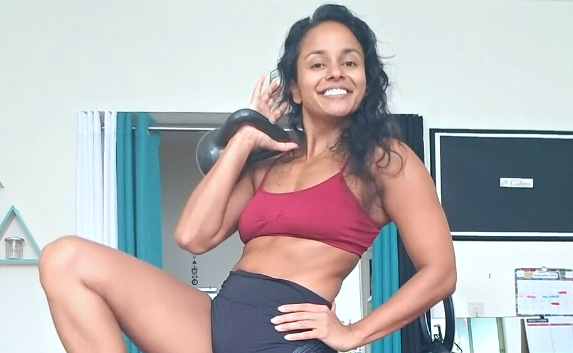 Strength & Conditioning
These workouts include full-body circuits that will develop strength, stability, stamina & endurance. All exercises can be executed with bodyweight alone or with additional weights.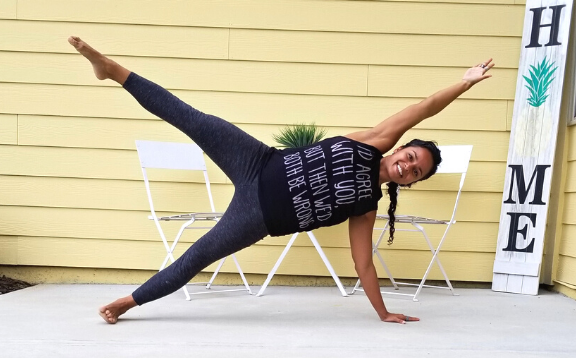 HIIT & Tabata
These workouts are designed to get your heart rate up with dynamic exercises repeated in Tabata intervals. Tabata intervals allow for focus and variety in exercises through in quick 4 minute bursts.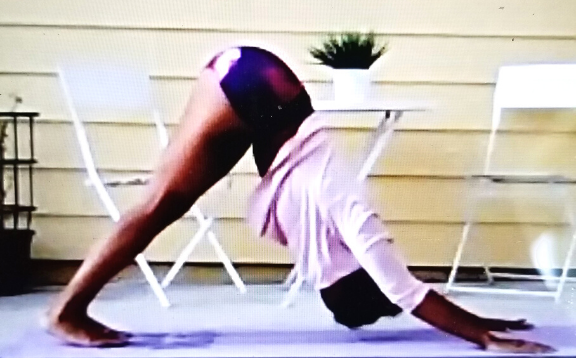 Yoga
Yoga workouts balance out the strength and effort of Circuit and Tabata Training through a focus on breathing and flowing through a conscious and intentional Vinyasa flow.

YOU MIGHT ALSO BE INTERESTED IN...

Not ready to dive in?
Try this for FREE!


Follow along with this 7-day workout routine that includes Yoga for stretching, Circuit Training to build strength, and Tabata Interval Training to increase endurance and mobility. Each workout is fully guided with modifications for different fitness levels. Best of all, you can do these workouts from the gym or from the comfort of your home. And I'll be right there, putting in the work and working up a sweat with you!