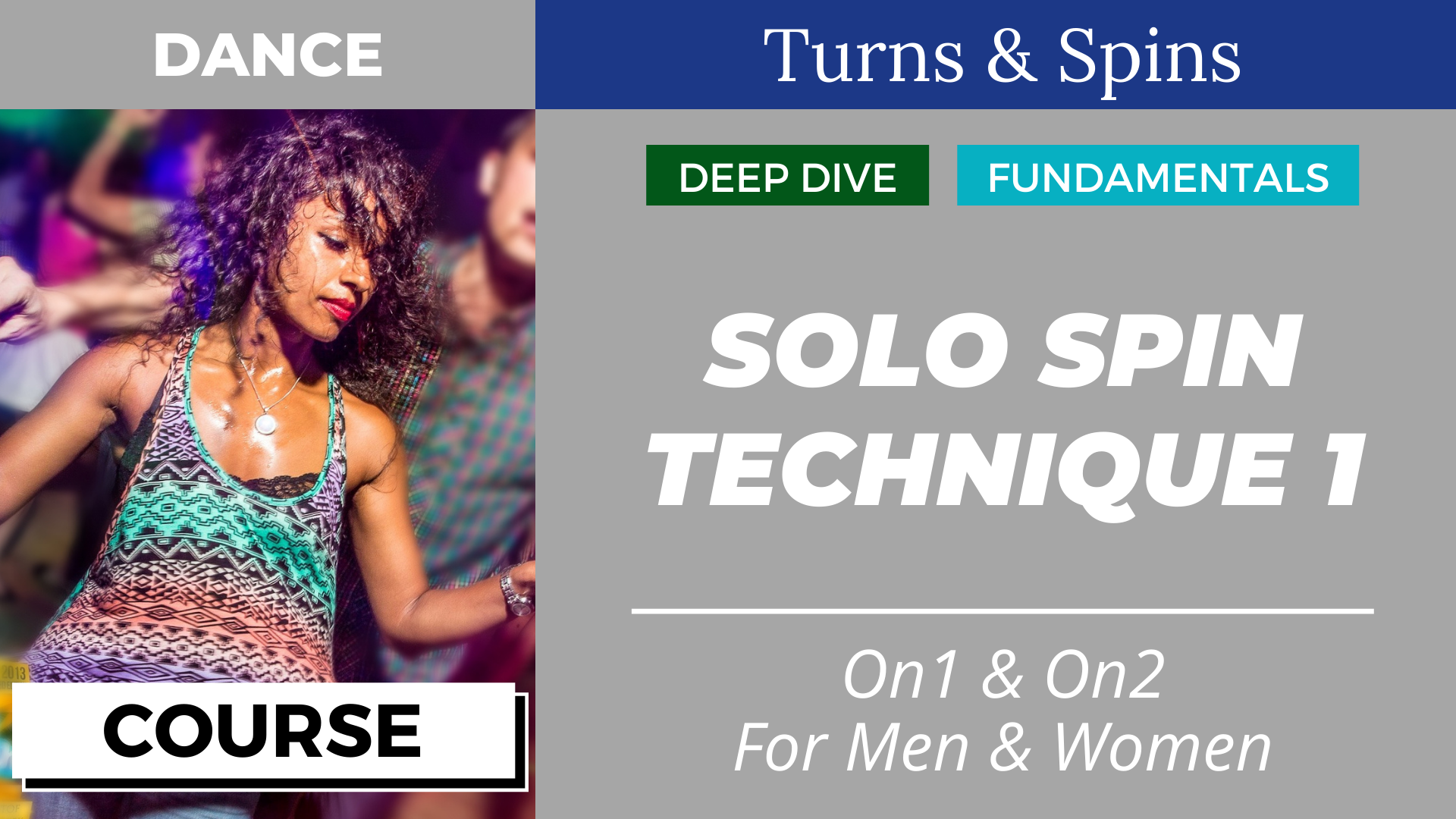 If you feel this way, you're in the right place!
Spins are one of the most difficult things to master yet also one of the most common elements in salsa. When we feel more comfortable with spins, the dance becomes more enjoyable and it's easier for us to progress. This course will make the complicated easy to understand and help you accomplish your dance goals!
IS THIS COURSE FOR YOU? YES, IF:
You just started, know your basics and are learning spins & turns.
You are an intermediate/advanced dancer who would like to deepen your understanding.
You learned techniques that just don't work for you and want something that makes sense.
You want the comfort of learning at your own pace instead of the rushed pace of a congress workshop.
You don't want to spend the time and money on traveling to congresses just to attend a packed class.
You want the freedom to train from anywhere, anytime.
You want quality detailed instruction from one of the best instructors in the industry.
OUR GOAL FOR THIS COURSE:
Develop a solid understanding of how to control our bodies through the preparation all the way to the end of a clean and complete spin. The control and awareness that you will develop through this course can be applied to all aspects of your dancing. Not only will you improve your spins but by applying these concepts, all of your movements in your dancing will be cleaner and more precise.
CURRICULUM
For us to truly feel comfortable with spins, we need to understand them from the inside out. This course will help you get to that level of understanding and comfort through paced learning where you will receive manageable chunks of instruction, and have time to practice, process and master each week's material before moving on.
WHAT TO EXPECT
Over this 4 week course, I will walk you step-by-step through the fundamental elements of spins:
Body Positioning
Preparation
Spotting
Generating & Controlling Momentum
Stopping on a Dime
Each week you will receive a set of instructional videos that will build upon the material from the previous week. In this way, you will have time to practice and master each week's material before moving on. You will have lifetime access to the course materials after the 4 week course is complete!
HOW TO MAKE THE MOST OF THIS COURSE
This course is designed to not overwhelm you with information and to help you establish the building blocks for more advanced spins in the future. To make the most of this course:
Review the week's instruction
Spend 10-15 minutes every day to practicing that week's material with the aim of clear and precise execution
Take note of what's easy or difficult to make your next practice session more effective
Complete the Review & Questions form each week to track your progress
If you dedicate quality practice time, spins will eventually become second nature to you. Once you have that level of comfort and confidence, we can start to explore variations and more advanced combinations.
"Magna's spinning course has definitely improved not only my spinning but my dancing in general. Magna does a phenomenal job breaking down the technique and applying analogies so students can understand."
~ Dennis V.
You Might Also Be Interested In...