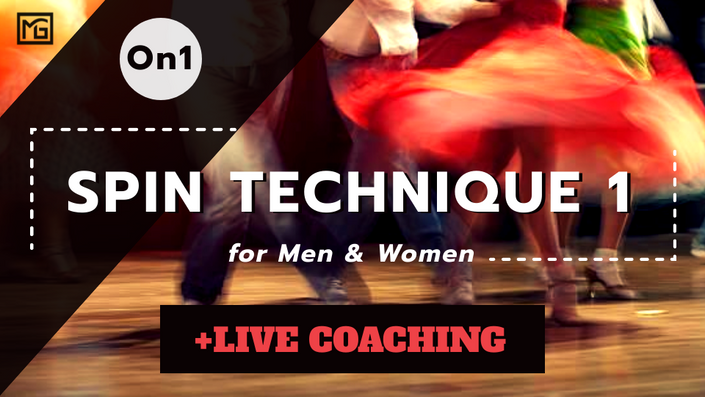 Spin Technique 1 (ON1) + Live Coaching
Not open for registration.
Next Group Coaching
Session Begins JULY 14th!
Registration Open from July 4-13th

*Limited Availability*
If you feel this way, then you're in the right place!
Spins are one of the most difficult things to master yet also one of the most common elements in salsa. When we feel more comfortable with spins, the dance becomes more enjoyable and it's easier for us to progress. This course will make the complicated easy to understand and help you accomplish your dance goals!
The BEST part: Learn from the comfort of your home for a fraction of the cost of attending a festival workshop!
This course is for you if:
You just started, know your basics and are learning spins & turns.
You are an intermediate/advanced dancer who would like to deepen your understanding.
You learned techniques that just don't work for you and want something that makes sense.
You want the comfort of learning at your own pace instead of the rushed pace of a congress workshop.
You don't want to spend the time and money on traveling to congresses just to attend a packed class.
You want the freedom to train from anywhere, anytime.
You want to be able to ask and have your questions answered as you go through the course.
You want quality detailed instruction from one of the best instructors in the industry.
---
Our Goal For This Course:
Develop a solid understanding of how to control our bodies through the preparation all the way to the end of a clean and complete spin. The control and awareness that you will develop through this course can be applied to all aspects of your dancing. Not only will you improve your spins but by applying these concepts, all of your movements in your dancing will be cleaner and more precise.
"Magna doesn't only touch on the outer layer of each topic but she goes much deeper in details. She also encourages all of her students to practice and discover how they can improve on their own with the information she taught."
- Joan C.
Over this 4 week course, I will walk you step-by-step through the fundamental elements of spins:

Body Positioning
Preparation
Spotting
Generating & Controlling Momentum
Stopping on a Dime
Each week you will receive a set of instructional videos that will build upon the material from the previous week. In this way, you will have time to practice and master each week's material before moving on.
With the Live Coaching, at the end of each week, we will have a 30 min group Q&A where I will address any issues or questions that you might have. If you would like individual attention, please contact me to find out about
Live Private Coaching
.
---
Course Structure
For us to truly feel comfortable with spins, we need to understand them from the inside out. This course will help you get to that level of understanding and comfort through paced learning where you will:
receive manageable chunks of instruction
have time to practice and process that information
have time to ask questions
be able to really master each week's material before moving on
---
How To Make The Most Of This Course
This course is designed to not overwhelm you with information and to help you establish the building blocks for more advanced spins in the future. To make the most of this course:
Review the week's instruction
Spend 10-15 minutes every day to practicing that week's material with the aim of clear and precise execution
Take note of what's easy or difficult to make your next practice session more effective.
Ask questions during the Live Coaching sessions.
If you dedicate quality practice time, spins will eventually become second nature to you. Once you have that level of comfort and confidence, we can start to explore variations and more advanced combinations.
GUIDED LEARNING EXPERIENCE
I Will Be Right By Your Side (Course + Group Coaching)
This Course + Group Coaching option is a guided learning experience. If there's something you don't understand, take note of it and ask me in our weekly group sessions. With this course, you still have my personal instruction, but you also have time to practice, ask questions, go back and practice, and always have me at your side to help you get to your goals.
Course + PRIVATE Coaching
If you would like individual attention, please contact me to find out about Live Private Coaching for the duration of the course.
Your Instructor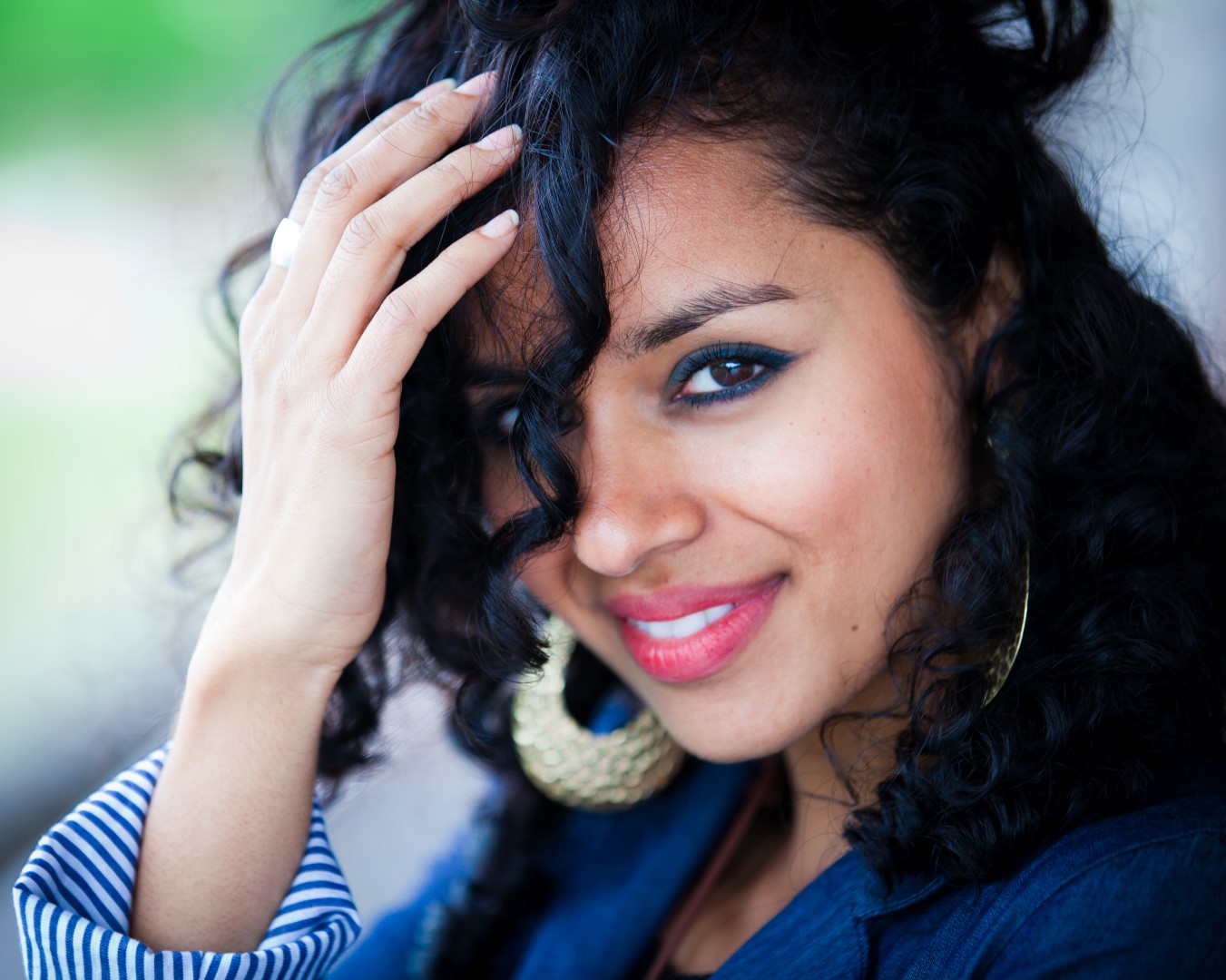 Magna Gopal is an Mpowerment Coach, TEDx Speaker, and one of the leading instructors and performers in the global salsa industry, She is world-renowned for her teaching methods, unbridled creativity, uncanny musicality and her ability to effortlessly connect, relate and transfer knowledge to students of all backgrounds and levels. With over 20 years of experience, she has gained unique insights on mindset, body mechanics, and non-verbal communication that she relays to her student through quality and detail-oriented instruction. Combined with her compassionate and energetic personality and her belief that everyone can learn with the right teacher, she has become one of the most respected and sought after instructors and presenters in the industry.
"It is reassuring to work with Magna, I feel she would always have a solution to what I don't get yet. I like going deeply, with precision into the work, working on body awareness, getting tips, understand what we are doing and why."
- Julia S.
Course Curriculum
Introduction to Spin Technique - Level 1
Available in days
days after you enroll
Opening Exercises
Available in days
days after you enroll
Week 1
Available in days
days after you enroll
This course is closed for enrollment.
I look forward to working with you!
Frequently Asked Questions
When does the course start and finish?
Course + Coaching: The course start date is listed at the top of the page and the course lasts 4 weeks. The instructional materials will be released over the course of 4 weeks and you will have access to weekly 30 min group Q&A sessions with Magna for the duration of the 4 week course.
How does group coaching work?
Course + Coaching: The course is structured so that you will receive instructional materials in a progressive fashion over the course of 4 weeks. Within a few days of receiving the materials, you will have a scheduled 30 min group Q&A session with Magna. If you cannot make this session, you can submit your questions in advance and watch the replay at your own convenience.
How long do I have access to the course?
Course + Coaching: Once the course is complete, you will have lifetime access to the course materials. Group Q&A sessions will be accessible for a year after course completion.
What is your refund policy?
Course + Coaching - I would like this experience to be fun but also for you to learn and grow. The course is structured so that the learning experience is paced and progressive. However, if you are unsatisfied, please contact me within the first 7 days of your purchase and we can discuss a full or partial refund.