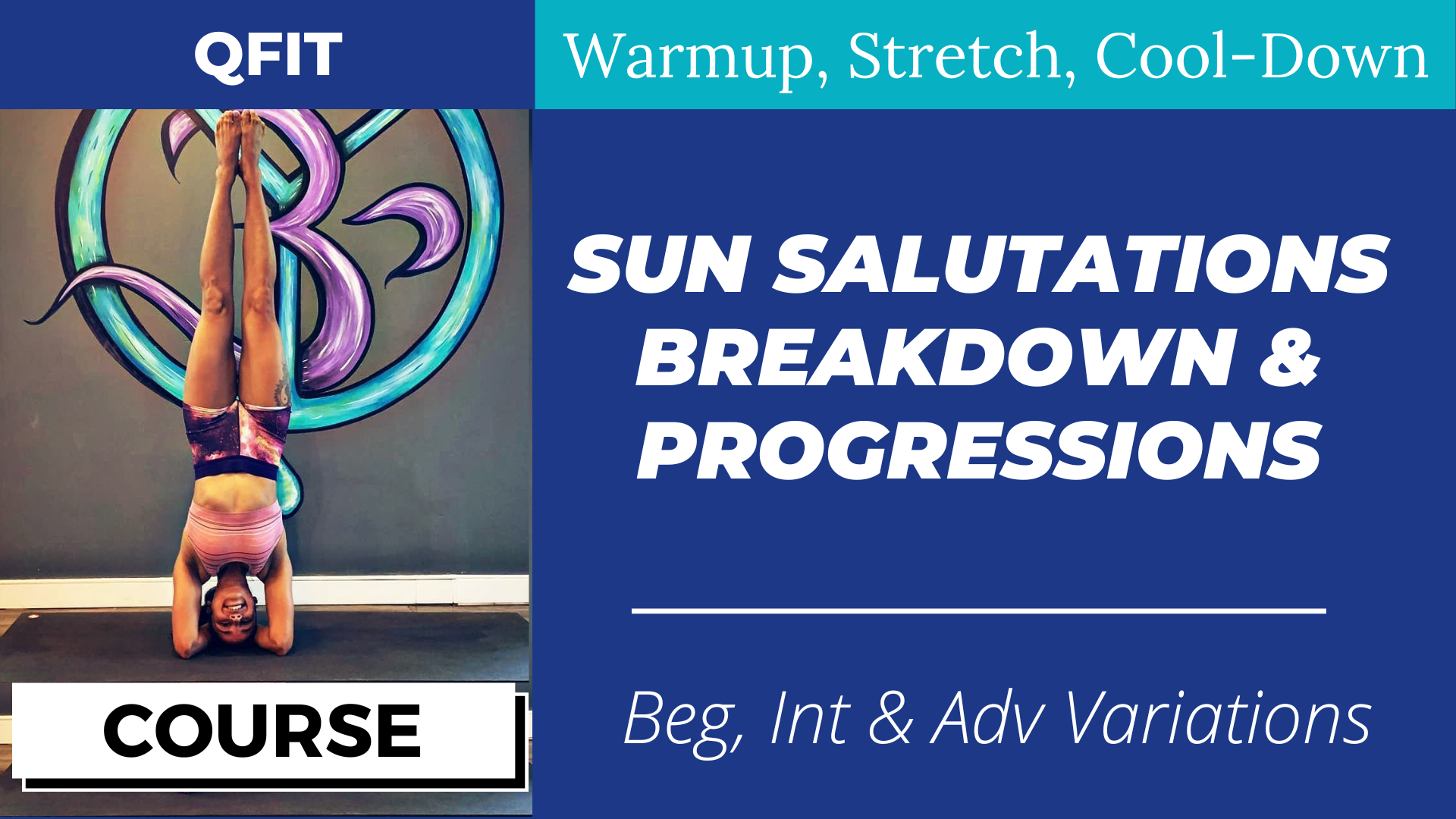 Do you want to add some movement and fitness to your day?
Wish you had an easy way to combat that afternoon energy dip?
Looking for a quick workout that you can squeeze in to your busy schedule?
Don't have time for the gym but still want to build strength and flexibility?
Would you like a good warm up & cool down to your existing fitness routine?
Sun Salutations are the perfect solution!
Why I Created This Course
BENEFITS OF SUN SALUTATIONS
Safe and easy way to introduce fitness to your life if you're just starting out.
Add a form of dynamic and functional movement to your daily routine to balance sitting at a desk all day.
Start your day with energy or get a quick boost whenever you need.
Gently introduce your body to yoga postures
Can be used to effectively warm up and cool down from your existing workout routines.
Just 10-12 rounds at a decent pace is a great full body workout in and of itself.
Increase blood circulation. Creates more strength, flexibility, and tone to the body
Unwind the mind – find your center
Practice gratitude

Opens and releases tension in the hamstrings, hips, shoulders, chest, and spine

Sun Salutations help you move and re-energize your body, get your blood flowing, stretch and build strength. It can take as little as 10 minutes.
WHAT YOU GET WITH THIS COURSE
A detailed break down of how to execute each movement.
Tips and pointers for what to focus on for proper alignment and maximum benefit.
A breakdown with modifications for beginners (add movement, coordination, flexibility).
A full follow along flow with me for beginners (fluidity and flow).
A breakdown of the Sun Salutations variation I use as a warm up for my QFit Training sessions.
A follow along with me at a slow tempo for intermediate practice (build strength and fluidity).
A follow along with me at a fast tempo for advanced practice (increase heart rate, can be used as a workout on its own).
Magna's Sun Salutations course has finally taken away the frustration I used to get when trying Yoga before. I love that I can train with her, while getting clear instructions and great input on each sequence. Recommended for everyone who looks for a routine to warm-up/cool-down before a dance session or to increase general strength and flexibility in one go.
- Sabrina, Austria
You might also be interested in...