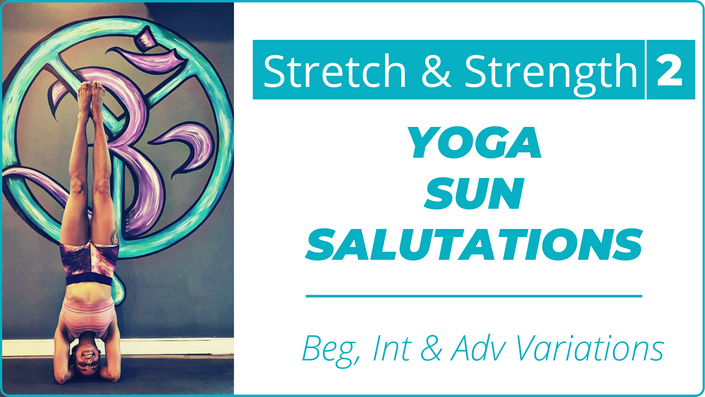 Stretch & Strength 2 - Yoga Sun Salutations
A Quick & Effective Sequence To Reenergize, Stretch & Strengthen Your Body
Enroll in Course
❇️ Do you want to add some movement and fitness to your day?
❇️ Wish you had an easy way to combat that afternoon energy dip?

❇️ Looking for a quick workout that you can squeeze in to your busy schedule?
❇️ Don't have time for the gym but still want to build strength and flexibility?
❇️ Would you like a good warm up & cool down to your existing fitness routine?
If you answered "yes" to any of the above,
Sun Salutations are the perfect solution!
Sun Salutations help you move and re-energize your body, get your blood flowing, stretch and build strength. It can take as little as 10 minutes.
Introduce fitness to your life if you're just starting out.
Add a form of dynamic and functional movement to your daily routine to balance sitting at a desk all day.
Start your day with energy or get a quick boost whenever you need.

Gently introduce your body to yoga postures.

Can be used to effectively warm up and cool down from your existing workout routines.
And if you do 10-12 rounds at a decent pace, it's a great workout in and of itself.
Magna's Sun Salutations course has finally taken away the frustration I used to get when trying Yoga before. I love that I can train with her, while getting clear instructions and great input on each sequence. Recommended for everyone who looks for a routine to warm-up/cool-down before a dance session or to increase general strength and flexibility in one go.
- Sabrina, Austria
WHAT YOU GET WITH THIS COURSE
A detailed break down of how to execute each movement.

Tips and pointers for what to focus on for proper alignment and maximum benefit.

A breakdown with modifications for beginners (add movement, coordination, flexibility).

A full follow along flow with me for beginners (fluidity and flow).

A breakdown of the Sun Salutations variation I use as a warm up for my QFit Training sessions.

A follow along with me at a slow tempo for intermediate practice (build strength and fluidity).
A follow along with me at a fast tempo for advanced practice (increase heart rate, can be used as a workout on its own).
BENEFITS OF SUN SALUTATIONS
Increase blood circulation

Boost energy

Unwind the mind – find your center

Find gratitude

Creates more strength, flexibility, and tone to the body

Opens and releases tension in the hamstrings, hips, shoulders, and chest

Offers great release of tension on the spine as well as helps lengthen the spine

Lubricates the joints

A form of moving meditation
Your Instructor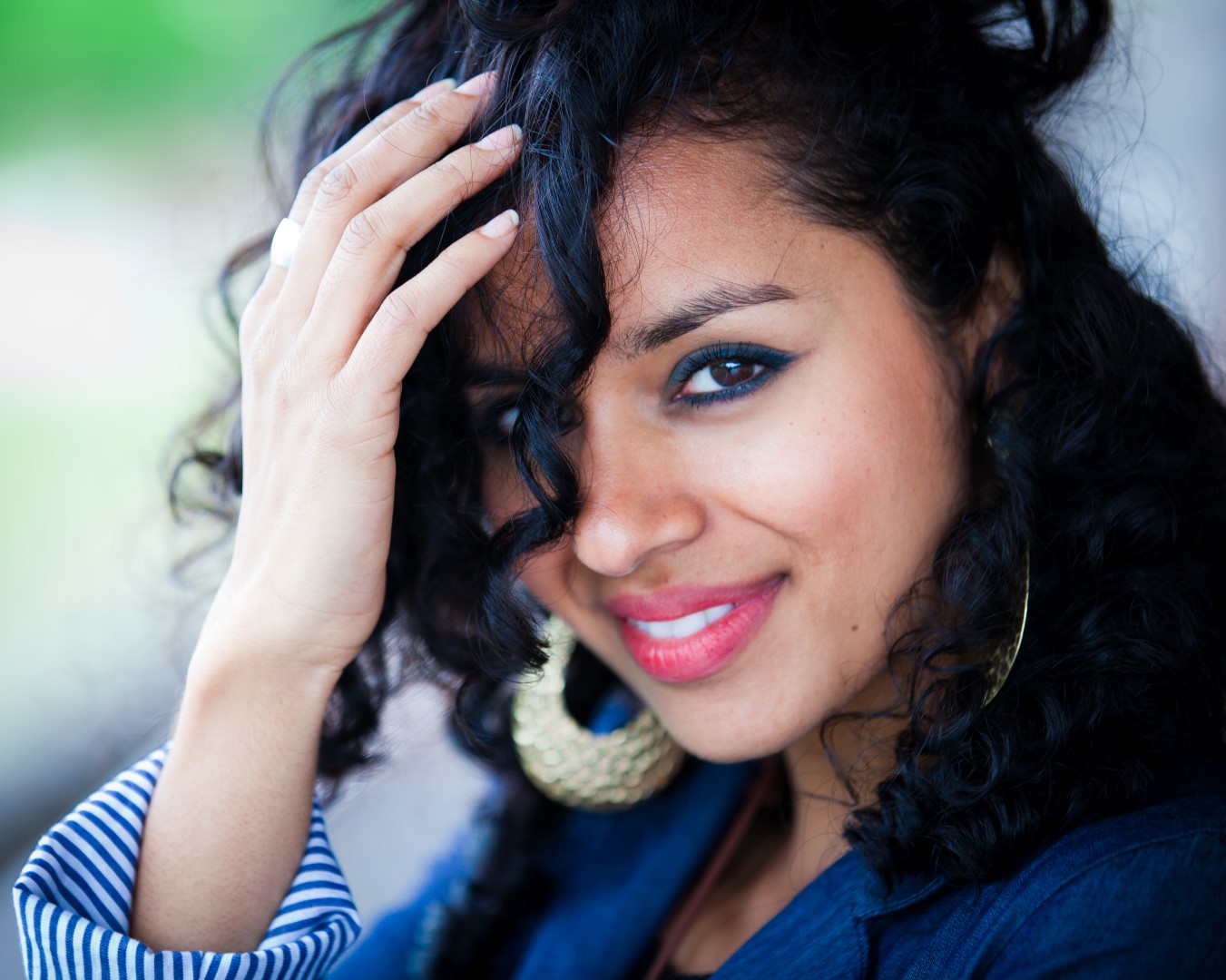 Magna Gopal is one of the leading instructors and performers in the global salsa industry, world renowned for her teaching methods, her creative musicality and her ability to effortlessly connect, relate and transfer knowledge to anyone. Through her 20 years of experience, she has developed a keen awareness of body mechanics which combined with her compassionate and energetic personality and her belief that everyone can learn with the right teacher, makes her one of the most respected and sought after instructors in the industry.